ENGAGE Days #7 • A Journey in Common Goods
FROM OCTOBER 11th TO OCTOBER 14th AT THECAMP – A JOURNEY IN COMMON GOODS
We will talk about education as necessary shared foundation, about companies and ethics. We will tacle the question of the Commons, from the environmental issue to the web. We will consider the way we could collectively spread this Common Good more widely in our society.
3 days to learn, discuss and act.
3 days of conferences, debates, concerts & artistic performances, barcamps & workshops.
3 days to meet with entrepreneurs, scientists, artists, start-ups managers, innovators, sharing our will to build a desirable future. A multidisciplinary and international gathering dedicated to common good.
YOU WOULD LIKE TO PARTICIPATE ?
The ENGAGE Days are accessible with invitation / recommandation. The ENGAGE Days are organized by the association Les Engagés, gathering all the non profit activities of the ENGAGE Community.
Creative formats to allow participants to interact with the speakers. Controversy & debates.
In small groups, participants debate and contribute to a project, an idea, a question driven by one of the participants.
Collective intelligence moments, dedicated to impactful projects chosen by the community that will be accompanied and supported through the year.
Privileged moment with the speakers through thecamp, experimenting tools and exploring challenges.
About an artwork, an artist, a creative will…
DAY 1 : Koyaanisqatsi – 1982 – film directed by Godfrey Reggio with music composed by Philip Glass and cinematography by Ron Fricke… A myth, a cinematographic UFO, a speechless opera.
SATURDAY NIGHT IS TALENT SHOW !
The scene is yours !
YOU HAVE a talent, WE WANT to enjoy it. You are free to express yourself : reading, dancing, junggling, poems, accounting tables… anything you want to share on stage with us. If you need specific equipment, please reach us at engagedays@engage.world.
Singing, dancing, creating… Nights are long under the southern Moon.
Prepare your talents !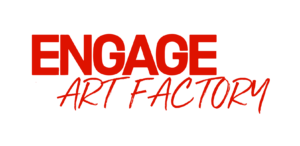 Shows creation around one of our Challenges, with our talented choreographers.
During the ENGAGE Days, several projects will be accompanied : participants will help positive initiatives with their skills, talents and network.
You would like to be supported during these ENGAGE Days ? Send us your application here.
The Second Chance School in Marseille
The mission of the Second Chance School ? To ensure through training professional and social integration of young adults, aged 18 to 25, who have left school system for at least one year, without any diploma or qualification.
Project leader : Sonia Ciccionne, director of the Second Chance School in Marseille
Collective gathering politicians, businessmen, committed intellectuals and academics, association leaders, employees, unemployed, farmers, citizens convinced that European Union now has to have a clear and ambitious response to climate change
Project leaders : Pierre Larrouturou and Jean Jouzel
ENGAGE Days are an highly-participative unconference. Speakers = participants. Yet, some thematics are introduced by specialists during creative sessions.
[uaio_user_listing id= '139509']
[uaio_user_listing id= '139184']
HOW TO COME TO THECAMP ?
The easiest : train to Station Aix-en-Provence TGV.
Taxis bring you to thecamp (5mn).
Trains schedule from Paris to Aix :
Thursday : 02:37 PM – 04:37 PM – 06:19 PM – 08:19 PM
Friday : 06:07 AM– 07:15 AM – 09:25 AM
And from Aix to Paris :
Sunday : 02h21 PM – 03:21 PM – 04:06 PM
WHEN TO ARRIVE ?
ENGAGE Days start on Thursday 12th, at 07:00 PM. You are welcome from 05:00 PM. Some participants arrive on Friday 13th, we will welcome them as well. Be sure you can make it for the conference at 07:00 PM.
WHAT IS CARED OF DURING THE DAYS ?
Everything : accommodation (individuals room at thecamp), intellectual and solid food (vegetarian)…
DRESS CODE
Relaxed. Don't forget your swimsuit, baskets and light clothing if you want to practice yoga, meditation or other awakening and resourcing activities.
WHAT TO BRING
A book, related or not with the theme A Journey in Common Good, that you will exchange with another participant.
Memories of ENGAGE Days #6